Artists
Teita Iwabuchi


Choreographer, Dancer

Yukio Shiba


Playwright, Director, Founder of the theatre company Mamagoto

Mikuni Yanaihara


Choreographer, Director, Play writer and Dancer

Wataru Kitao


Choreographer, Dancer, Actor, Founder of Baobab

Yuichi Kinoshita


Director, Founder of Kinoshita Kabuki

Yukina Sakai


Choreographer, Dancer

Momoko Shiraga


Choreographer, Dancer

Takahiro Fujita


Playwright, Director, Founder of Mum & Gypsy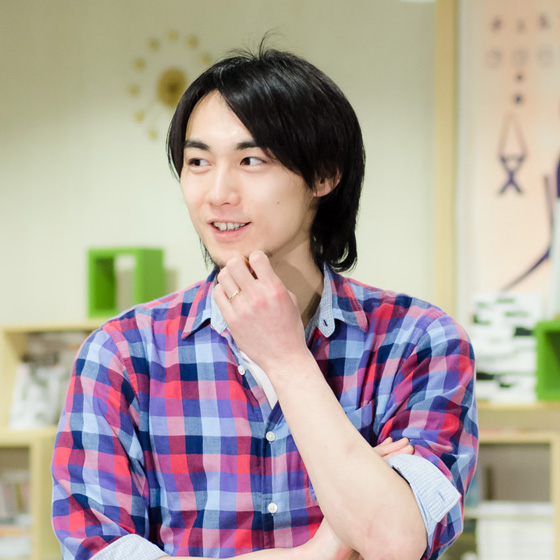 Teita Iwabuchi

Choreographer, Dancer
Specialized in theatre at Tamagawa University, studying Butoh and other performance arts along with theatre. As a dancer, Iwabuchi has performed in work by Mikuni YANAIHARA, Kim ITOH, Un YAMADA, and Ko MUROBUSHI. He has been presenting original works since 2005. In 2008-2009, was selected for the SakaAgari Scholarship, a program supporting young artists chosen in a public competition. He is a member of "Mure", a group formed by artists of the same generation.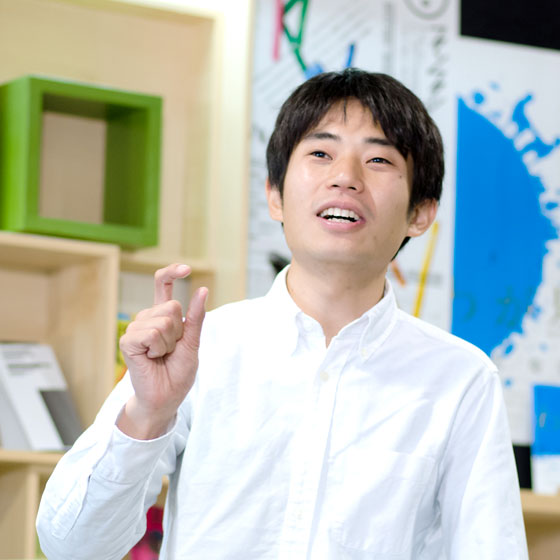 Yukio Shiba

Playwright, Director, Founder of the theatre company Mamagoto
Born in Aichi pref. in 1982, Shiba is a member of a directing department of the Seinendan theater company.
He won the 2nd Sendai Theater Town Playwriting Award for "Dodomino", a play written in 2004 while Shiba was a student in the Nihon University's College of Art. In 2010, Shiba won Kishida Drama Award for his play "Wagahoshi" (Our Planet).
His works are characterized by subtleties of seemingly unexceptional happenings of everyday life expressed in carefully selected words and then brought to stage with concepts from non-theatrical sources, such as the employment of loops and samplings.
Representative works such as "Ayumi" (Walking), a play in which actors walk continuously throughout the performance, "Wagahoshi" (Our Planet) which is a rap musical, and "Hanpuku Katsu Renzoku" (Repetition and Continuation) in which a mechanism of looped monodrama is employed to portray a large family, are examples of the new perspectives and methods he used to depict people's everyday lives.
While seeking various methods of theatre expression, Shiba and his company are also active in regions throughout Japan such as participating in Aichi Toriennale and Setonai International Theater Festival (Aichi), playwriting at Zonohana Terrace (Yokohama), playwriting for children in Nagoya with theatre company Urinko.
He presented "Watashinohoshi" (My Planet), which succeeds the view of the world from "Wagahoshi" (Our Planet). All actors of the play are high school-students chosen by an audition.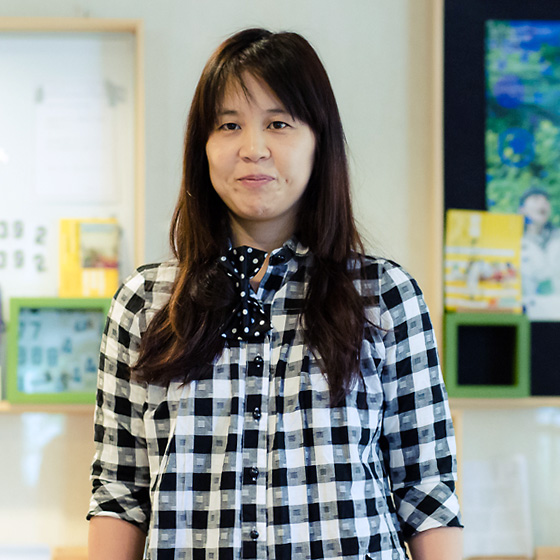 Mikuni Yanaihara

Choreographer, Director, Play writer and Dancer
Since high school, when she began to dance, Yanaihara has won numerous awards for her work, including the NHK Award at a national high school dance competition. After graduating from university with a degree in dance, Yanaihara turned her sights on film and enrolled in film school. Since creating Nibroll in 1977, Yanaihara has taken brought Nibroll to festivals including the Organ Dance Festival, the San Francisco Butoh Festival, and the Berlin Fusion Festival, great critical acclaim as a choreographer.
Yanaihara also serves as an Assistant Professor at Kinki University.
<AWARD>
2000 the Millennium Culture and Art Festival Award
2001 the National Council Prize at Yokohama Platform of the former Bagnolet International Choreography Award
2007 the Japan Dance Forum Award
2009 the Japan Dance Forum Award Grand Prix
2012 KISHIDA screen play Award
2012 the Yokohama City Cultural Prize
In 2005, Yanaihara started her solo theatre project, Mikuni Yanaihara Project. In 2008, "The Blue Bird" was nominated as a finalist for the Kishida Drama Award. Her border-less, genre-crossing performances have been enthusiastically received both by the contemporary dance and theatres in Japan. Yanaihara formed Off-Nibroll with the visual director Keisuke Takahashi in the same year. Off-Nibroll is invited to museums all over the world.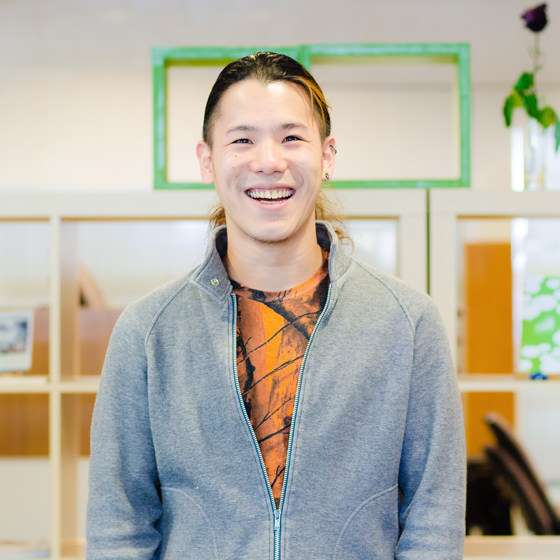 Wataru Kitao

Choreographer, Dancer, Actor, Founder of "Baobab"
Born in 1987. Having worked as a child actor, Kitao has been in touch with several kinds of dance from classic ballet to street dance since his childhood. At J.F. Oberlin University he met Kuniko Kisanuki and soon became fascinated by contemporary dance. In 2009 Kitao founded the dance company Baobab, for which he serves as choreographer, composition artist and director. In addition to his main work with large groups of performers, he also produces solo pieces with a high pace. As an actor, he collaborated with Junnosuke Tada, Norihito Nakayashiki, Kunio Sugihara, and Suguru Yamamato. He has also worked as a choreographer for "KAKI KUU KYAKU", "HANCHU-YUUEI", and "LOLO". He enthusiastically works as a WS instructor and lesson lecturer as well.
2012 Toyota Choreography Awards "Audience" Prize 2014 El SUR FOUNDATION New Face Award "Contemporary Dance" Section 2015-2016 Registered Artist of Japan Foundation for Regional Art-Activities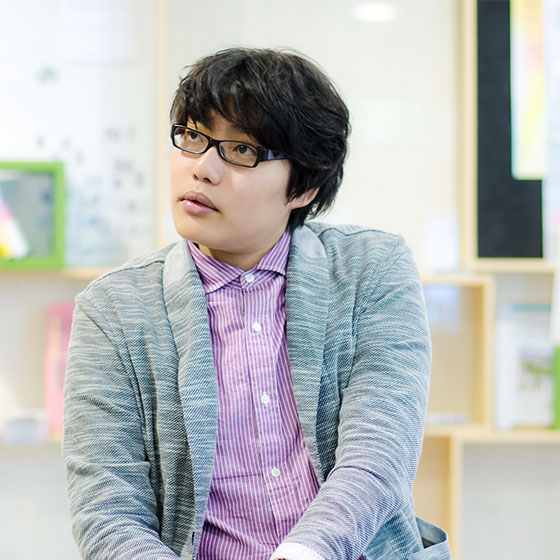 Yuichi Kinoshita

Director, Founder of Kinoshita Kabuki
Kinoshita was born in 1985, Wakayama, Japan. His early encounter with Japanese Rakugo (monologue comedy) as a 3rd grader in elementary school led to a growing interest in Japanese traditional performing arts. He started Kinoshita Kabuki company with the aim of creating contemporary adaptations of works from the traditional repertoire. In 2010, he launched the three year "Kyoto x Yokohama Project" and produced "Yoshitsune Sembon-zakura", in July, 2012. Kinoshita Kabuki presented Kurozuka (produced by Steep Slope Studio, directed by Kunio Sugihara, 2013) won the Grand Prix at the CoRich Performing Arts Festival 2013. In 2014, he presented a full performance of "Tokaido Yotsuya Kaidan", thus reviving the often cut parts of this long Kabuki play that is usually only performed in potions in recent years.
Kinoshita's principal work includes "Datemusume Koi no Higanoko" (F/T09 AUTUMN, F/T University 09 AUTUMN, 2009), articles and lectures on Japanese traditional performing arts. He was a scholarship artist in the SakaAgari Scholarship Program for 2011 and 2012 and now is a supported artist at Steep Slope Studio since 2013. A graduate of Kyoto University of Art and Design, Kinoshita is currently working on his doctoral dissertation on "Takechi Kabuki – New direction of Kabuki in the modern age".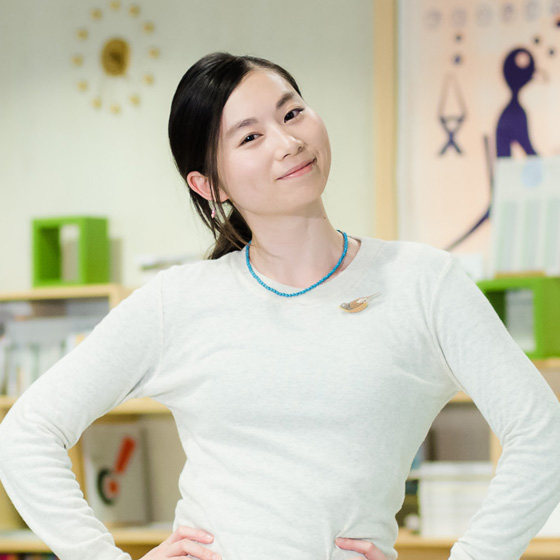 Yukina Sakai

Choreographer, Dancer
Yukina Sakai was born in 1985, Japan, began to study modern dance method when she was five years old, and majored in choreography at Tokyo University of Arts. Her work now includes stage pieces in collaboration with musicians and cartoonists, architects and more. Her work also includes music video choreography and performance.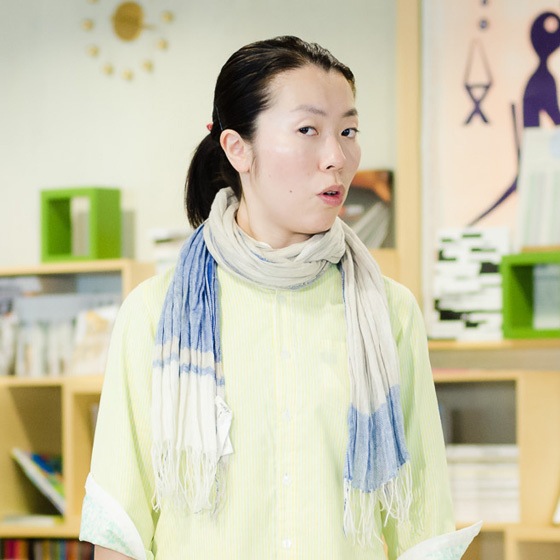 Momoko Shiraga

Choreographer, Dancer
Shiraga was born in Tokyo. Her work is characterized by a method to adapt "nonsense" and "waste" and create unique space. She leads "momonga complex", the unit to perform "dance-like things" and focuses on corners of the world.
She was a scholarship artist in the SakaAgari Scholarship Program for 2011 and now she is a supported artist at Steep Slope Studio. Her representative works are "Hitobito" (Humans), "Himitsumo Urooboe".
She positively co-direct and co-produce with many artists in other fields, as well as directing a parade for the Kitakyushu Theatre Festival.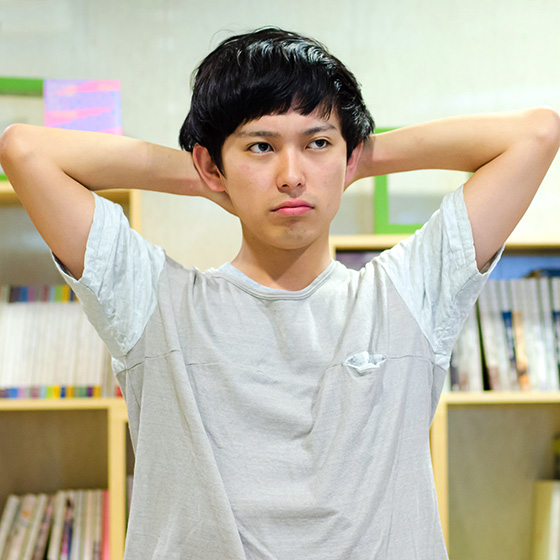 Takahiro Fujita

Playwright, Director, Founder of Mum & Gypsy
Fujita was born in Date city, Hokkaido in 1985. He majored in Theater Arts in Liberal Arts College of J.F. Oberlin University (Japan). In 2007, he founded the theatre company "mum & gypsy". He has written and produced all the works of the company, with performances primarily in the Yokohama area. Since the work "Shabon no koro", his work is characterized by a new methodology to show the symbolic scenes repeatedly in the form of "refrains" much like the technique of quickly shifting scenes in a movie. He won the 56th Kishida Award for the trilogy "Kaeri no Aizu, Matteta Shokutaku, Soko, Kitto, Shiofuru Sekai", premiered from June to August, 2011 at the age of 26. He produces plays with diverse qualities and generations of casts such as Hello school, bye bye with high school students and Land→Scape/Umi wo Chobo→Machi no Tenbou with local actors and staff. He also co-produced a cartoon mina-mo-no-gram collaborating with Machiko Kyo.