『Steep Slope Showcase Vol.3』2022.12.14-18!!
『Steep Slope Showcase Vol.3』
Steep Slope Studio is usually used as a rehearsal space for theater and dance performances.This time, the entire building will be fully utilized for 4 showcase-performances of one-person plays (based on or inspired by existing plots) by U30 artists!Please enjoy the unique sense of distance and atmosphere that you can experience only in the studio, the laboratory of creativity, which is different from what you can get in a normal theater.
Participating Artists and Groups and Program
Yuri Nitta×Ikuko Sekita,Souya Ogata,Area51,RESSENCHKA

References: Maurice Merleau-Ponty, Maurice Merleau-Ponty Collection, Chikumashobo.
Yasuhiro Yoshida, Hikari to Shigo, Inunosenakaza.
Hiroshi Homura, Tegamima Mami, Natsu no Hikkoshi (Usagi-Zure), Shogakukan
Creators:Atsuko Kikuchi,Yuto Kokubo,Ikuko Sekita,Yuri Nitta
Upon creation of our one-person play, we defined what a one-person play is from scratch. This restriction is not simply meant to force us to limit the number of actors appearing on the stage, but to make us express "what each team sees through the concept, "one-person play", and create based on their interpretation". What we expect from "one-person play" is not having a single actor to build unreality, but building it in cross-interaction with the environment existing in the reality. We are looking forward to performing this experiment to see if the actor's body and the environment can interact and transform into new shapes.
<Yuri Nitta> Actor from Hokkaido, born in 1992. Graduated from Acting Course, Department of Theatre, Nihon University College of Art. Member of the Seinendan Theater Company and the entertainment production company, Letre.
<Ikuko Sekita> Born in 1995. Graduated from the Department of Body Expression and Cinematic Arts, College of Contemporary Psychology, Rikkyo University. In 2016, she became a project member of Marebitonokai, represented by Masataka Matsuda, a professor of the department she is from. After that, she started her drama career as an organizer of the Theater Unit Sekita Ikuko.
Original: Yasutaka Tsutsui, The Last Smoker, Shinchosha.
Produced and Performed by:Souya Ogata Produced and Directed by:Tetsuya Iwasawa
Costume Advisor:Taiki Nagase – Tonari-ya Light Director:Keiichi Matsuda Visual Operator:Yuta Ohashi Supported by:theater apartment complex libido:
We recreated "libido:F: The Last Smoker" which we had performed as a part of the libido:F series, for this showcase at the Steep Slope Studio.
Many things changed through this year.
"The Last Smoker" was released by Yasutaka Tsutsui, who was one of the greatest Japanese postwar writers in 1987. It depicts a fictional "small and big " war led by discrimination and exclusion triggered by runaway "health fascism".
Good works of science fiction often predict the future. When the world is about to become rich, people sometimes run amok, the boundaries between self and others become blurred, and someone restricts someone else's freedom. The cost is sometimes irreversible. No matter how trivial or unuseful, someone's freedom is irreplaceable. The smallest breakdown can lead to war or terrorism. People always foolishly repeat their mistakes.
The past reverts, repeats itself and appears as a ghost in the present. I will try to depict such a "present" and its faint end while smoking a cigarette.
<Souya Ogata>
Actor, born in Nagano in 1995. He has participated in works by up-and-coming contemporary theater playwrights and directors such as Kunio Sugihara, Naoyuki Miura, and Suguru Yamamoto. He is a member of libido: since 2019.
Original:Franz Kafka, The Metamorphosis.
Plotted and Directed by:Haruki Jimbo Performed by:Koki Komatsu(14,15) and Yujiro Hara(17,18)
Direction Team Members:Tomoka Yamada,Yui Watanabe – Michibatakanabun/Nimoji
One morning, the man woke up to find himself a giant bug. The press did not miss the story and him.
He was immediately taken into custody, and the government of Yokohama city put him on duty under the guise of exterminating monsters.
The protagonist, "I," is the officer in charge of the Hero Section, who is in constant distress as he sends the man to crime scenes.
We re-interpreted Kafka's "The Metamorphosis" as a comedy co-produced by two actors, with two different creations for two different performances.
<Area51>
Art team that creates works in any genre, including performing arts, visual arts, and music. Making a team from scratch for each performance is their trademark. This time, Jimbo, the main theater artist, and two outside actors (Koki Komatsu and Yujiro Hara) lead the project. Jimbo's works are characterized by lyrical and metaphoric dialogue and a spatial presentation that blends the human's daily lives with fantasy.
Original:Osamu Dazai,Schoolgirl,and more  Produced and Directed by:Hogara Kawai Performed by:Mawo Aono(SEINENDAN)
—- I say "I'm just made-up to manipulate my impression. I'm a lying monster who is twisted by the made-up persona.", but in fact, that's also just one persona to manipulate others. So I guess I'm stuck.—-
Based on Osamu Dazai's short story "Schoolgirl," in which he describes a character's day from beginning to end based on a diary sent to him by a reader, we will create a person's daily life from their identity establishment to its disappearance on the stage.
<RESSENCHKA>
Performing arts company led by Hogara Kawai. In recent years, the company has been continuously interviewing people regardless of their ages and occupations about certain themes, and collaging sentences from the interviews to generate texts for their performances. In addition, using texts from existing plays, novels, and other works, the company aims to reconstruct actual reality by mixing the morals that exist in the present and the past, and the truths and facts of the people they interviewed.
Schedule
12.14(Wed)-15(Thu ) / 12.17(Sat)-18(Sun) 
Registration opens 20 minutes before each session.
When you make your reservation, please choose either Team A or Team B.
Ticket Price & Reservations
◎One-day ticket (for 4 performances): 3,500 yen
All 4 performances are included *with 1 drink.
Cash payment only.
To make a reservation, please send your 1) name, 2) reserved date, time and team, 3) number of people, and 4) phone number where you can be reached on the day of the event to the following e-mail address.
*Tickets will be sold on the day of the event only when available.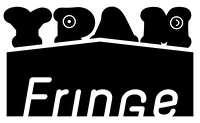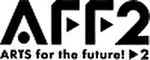 YPAM Fringe2022/Subsidized by "ARTS for the future! 2", Agency for Cultural Affairs
Organized, planned and produced by Steep Slope Studio